First Christmas in Krosaing Pnov (ក្រសាំងភ្នៅ) village, Pursat province. It was very hard to get to this remote village in raining season, only tractor can conquered this muddy path.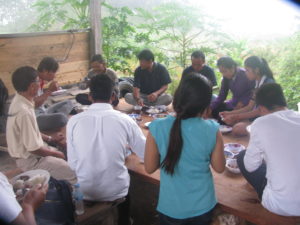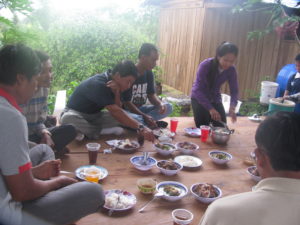 Koan Klaeng (កូនខ្លែង) village, also first Christmas, this congregation does not have place to worship yet, thus, they used the blue net as mat. After the service they joined in circle to pray for a worship place.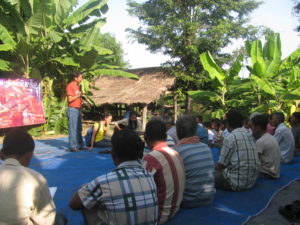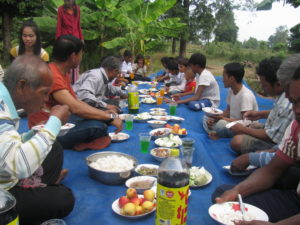 Banon (បាណន់ )village, 40-50 adults and children regularly have their worship service underneath the house.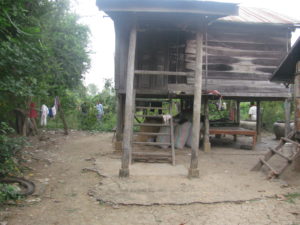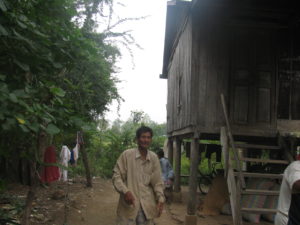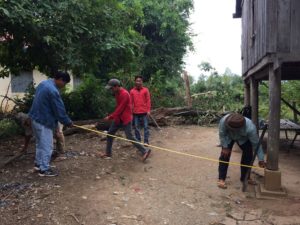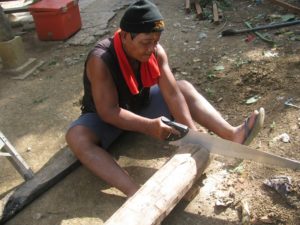 But for this Christmas, there will be a concrete slap and roof overhang.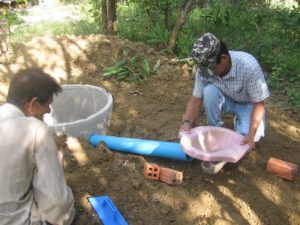 Even an outhouse!!!
Thanks to Brown family and all who helped make this possible.  Beside the place to worship, our brothers and sisters got to experience Christmas for the first time including presents for the children.
God is good!!!